About Carco Coonamble Car Dealer
History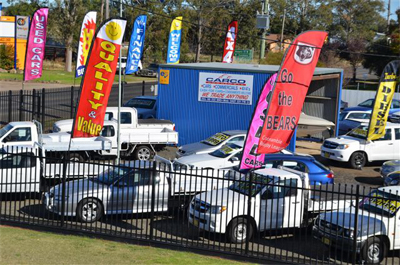 Dealer Principal & Business owner Michael Evans has 40 years experience in the automotive trade after completing his mechanical engineering apprenticeship, progressed on and opened own mechanical business adding a used car franchise in the later years. After 25 years in the mechanical business it was then sold to a partner enabling us to set up Carco Coonamble.
Team
Our team is small and friendly and we pride ourselves on personalised attention to all potential customers. Michael is in charge of purchasing and retailing vehicles, Sandra handles all office duties, James in charge of car detailing and presentation of our stock.
What makes us unique
We are a family owned and operated dealership with an enviable reputation selling over 200 pre-owned vehicles a year, stretching from Kunnanurra WA to Tasmania. Our service to you commences the minute you walk through the gate, send us an email or phone the dealership and extends through to the after sales service.
Carco offers the convenience of hassle free browsing through our extensive range of cars, utes & 4WD's without the hassle of high pressure salesmen. Your needs are our main priority and we strive to give you the best in customer service. We understand the importance of your purchase and we are here to assist you in any way possible.
Our aim is to provide buyers with quality pre-owned vehicles at the lowest possible prices to suit all budgets and lifestyles.
What do we offer
We offer our clients Finance through a brokerage, which has access to over 25 lenders enabling them to negotiate the best possible interest rate and repayments to suit your budget.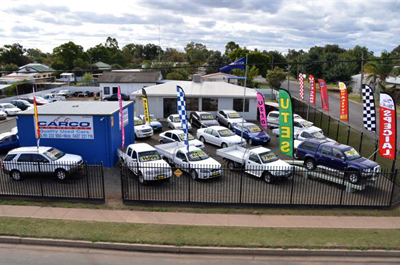 Every vehicle sold has been workshop checked and tested, comes with an E-Safety check and PPSR (vehicle history report). This allows us to offer a 3 year Nation Wide Warranty on every vehicle. All cars / utes / 4WD's are driven by the dealer principal prior to being advertised for sale.
Vehicle servicing, E-Safety inspections, Green Slips and good quality advice all make up part of our customer service.
Can't find the vehicle you are looking for let Carco find it for you. With contacts in all new car dealerships, new and used departments we are confident we can locate the right car for you.

Want to sell your car? Carco's offers you a safe and convenient way to sell your car. We are constantly buying good quality pre-owned cars, utes & 4WD's. Top money paid for low kilometre vehicles with good service history.
Call in for a free valuation.
Independent vehicle inspections are available on all our stock. Transport and Delivery can be arranged Australia wide.
Situation
We are located in Central West NSW on the banks of the Castlereagh River, nestled between the Warrumbungle mountain ranges and the Macquarie Marshes. Coonamble is approx 7hrs drive from the Sydney CBD.
Our motto is to sell cars not to store them